Pay how you drive (telematics) / black box insurance
Despite some confusion, Telematics is not an 1980s games show hosted by Noel Edmonds (that was Telly Addicts!). Telematics is a type of motor insurance policy which prices your premiums depending on how you drive.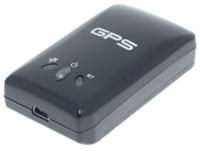 A device inside your car monitors your actions behind the wheel. So the better you're driving, the less you pay.
Remember, telematics policies have more aliases than a rap group. If you're looking at "black box", "smart box", "pay-as-you-drive" or "usage-based" insurance then you're looking at a telematics policy.
The black box feeds data back to your insurer, which takes this into account to reward you, with money back on your premiums, if you can prove you're more Driving Miss Daisy and less Fast & Furious.
Once you've sign up for a policy, you'll need to arrange a date for a black box to be fitted to your car. You don't typically have to pay an upfront cost for the box but the price of it will be incorporated within the premium. Some insurers will impose a fee if you miss a fitting appointment, need to move the box to another car or want it removed.
And if you start tampering with it – thinking you can move it or trick it, and it breaks, expect a hefty bill for a replacement box.
How do they judge you?
It's not just a case of keeping your hands at ten and two and shifting smoothly up the gears. Insurers will take the following into account.
The time of day or night you drive (11pm to 5am may cost more)
Your speed (stick to the limit)
Gentle braking reactions (hard and sharp stopping is not good)
Gentle acceleration and cornering is good (don't treat your local roads like Silverstone)
Telematics providers will charge you more if you speed or start cornering like Lewis Hamilton. In addition, you won't earn any rewards if you don't drive responsibly. With insurance so expensive, any money back on your cover should be an incentive in itself.
While your insurer will be following your driving closely, there are relatively few restrictions on when and where you drive.
Some insurers, such as iKube and Co-op*, have curfews in place meaning driving at certain times (usually between 11pm and 5am but up to 6am with the Co-op) could result in a fine or an increase in premiums.
Source: MoneySavingExpert.com